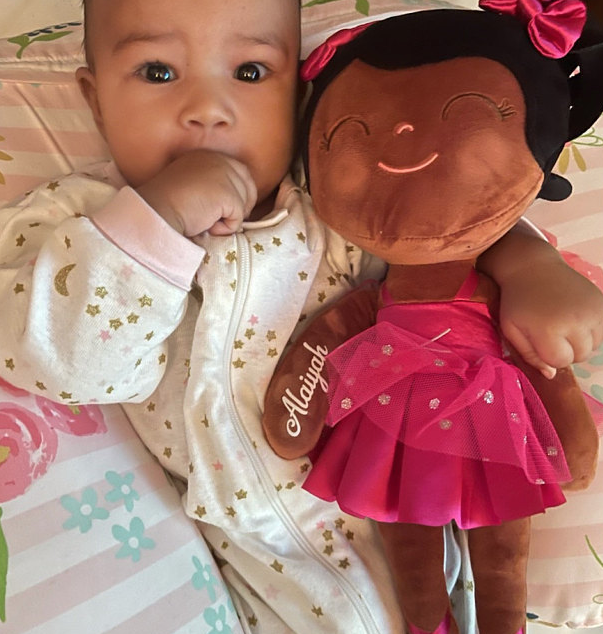 Soft dolls encourage young children to engage in imaginative play, and they often share their feelings with their favourite soft dolls and may conduct elaborate conversations. They are also excellent travel companions on long car journeys, or going on holiday, helping to alleviate boredom and acting as a comfort toy when going to new places. To make it more unique you can add name. 
DETAILS: - Approximate size: height approx. 33cm (13") - Suitable from birth.
Dolls and personalisation materials comply with EN71.