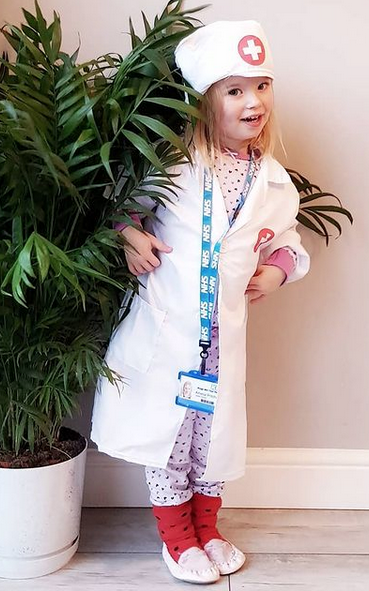 Thanks for checking out this pretend play ID badges NHS (KHS - Kiddio Health Service)or Police.
You can put any profession of your choice as well as name of the hospital (must include word Toys or Toy). Photograph can be added as well. 
This little custom made card will make a lovely little addition to their pretend play costume. We all know how much they love to use their imagination.
Lanyards has got a safety quick release !
You can send photo to be added tot he card to our email address: kiddioshop@gmail.com 
DETAILS: - Badge size: 90mm x 55mm Strap length: 44cm - Personalization takes 1-2 working days.